The quaint and historic Point Reyes is one of my favorite towns in our immediate area of Marin and Sonoma County. It doesn't hurt that it's the gateway to the prestine Point Reyes National Seashore either. Our first stop of the day was the Giacomini Wetlands at the edge of town and the southern end of Tomales Bay. Carol and neice-in-law Terri were there for some quality bird watching and I was geared up to check out a large, unique barn on the premises. I'd noticed the barn numerous times on past visits but never walked down to it. Approaching it up close I was getting a little giddy — sensing a possibiltiy of even breaching it!

Now I think I may have encountered a 'do not enter' warning, but then again the sign was a little faded and scratched up some. I could have misread it. The 'Waldo Giacomini dairy barn' is substantial but inside it felt cavernous - and with the soft light raking through the wood slats, it became 'cathedral like'. The bonus-bingo was the apparent absence of any potential hassle factor (people, caretakers, rangers, etc). I knew I was gonna get some quality time inside.

Another prime, small shoot and I again owe Terri and Vance a 'location scouting fee'.




Barn exterior
- Pt. Reyes, CA
Barn interior
- Pt. Reyes, CA
Barn interior wood detail
- Pt. Reyes, CA
Barn sheet metal
- Pt. Reyes, CA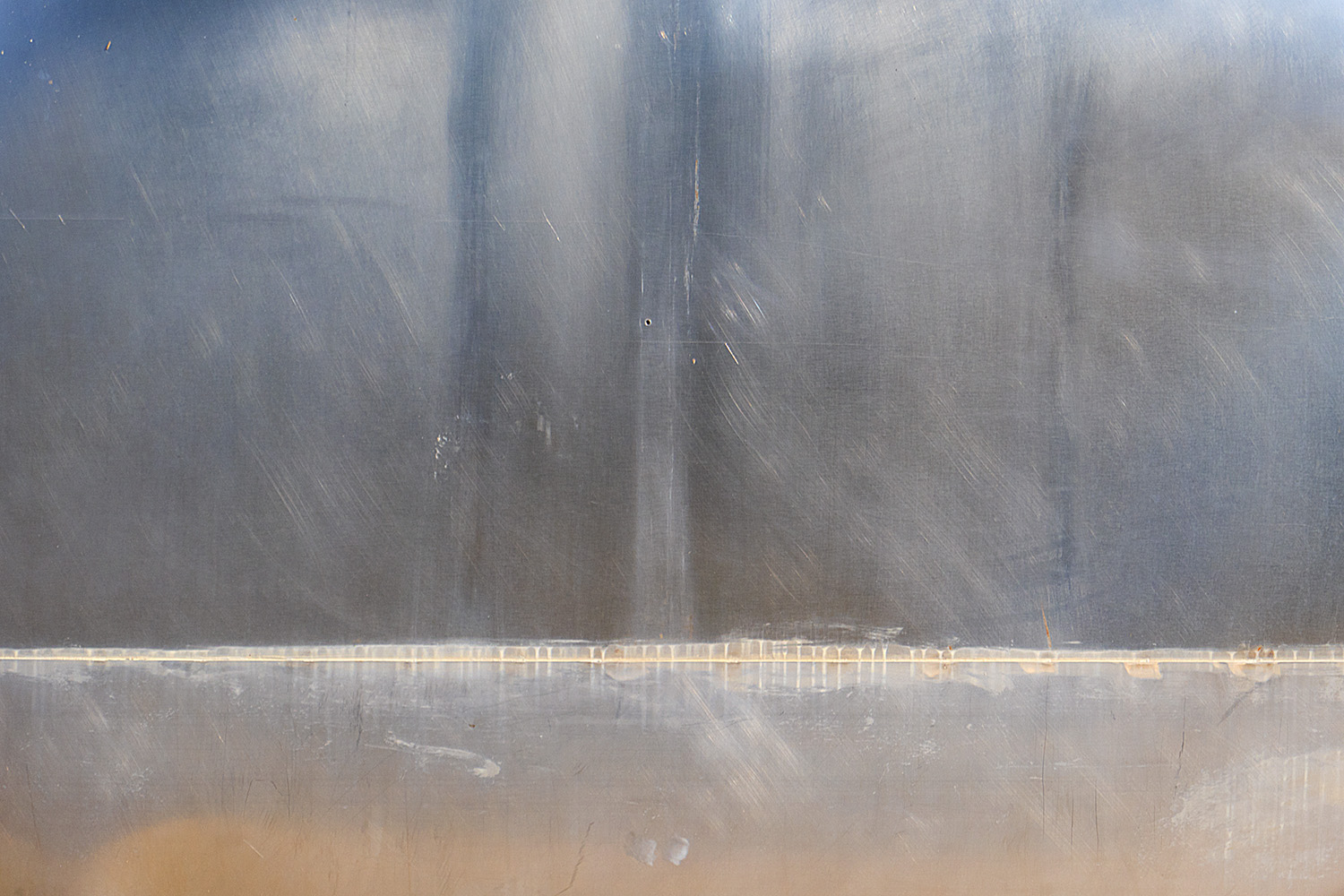 Barn stainless-steel drum
- Pt. Reyes, CA
Barn side entrance
- Pt. Reyes, CA
Puddle reflection (Barn power grid)
- Pt. Reyes, CA
Barn exterior detail
- Pt. Reyes, CA
Barn rear entrance
- Pt. Reyes, CA
Barn cardboard
- Pt. Reyes, CA
Cardboard cylinders
- Pt. Reyes, CA
Queen Anne's Lace
- Pt. Reyes, CA
Barn floor (fowl abstraction)
- Pt. Reyes, CA